Article content
Did you know that we have 2022 SoccerGrlProbs Camps!? We are proud to announce that we have summer camps in 5 national locations, including at Fairfield University's campus located in Fairfield, CT! It's such a special place in our hearts, let us tell yaaaa why. 
 8 Reasons We Chose Fairfield University On Our 2022 Summer Camp Tour 
REASON #1: THIS WAS OUR SCHOOL!
Did you know that our company, SoccerGrlProbs, originated on Fairfield University campus!? So crazy to think that our business all started while we were playing on Fairfield University's soccer team in 2011. We know all the ins and outs of the university and we can't wait for Ladyballers to get a taste of what it is like to be a Fairfield Stag on their campus!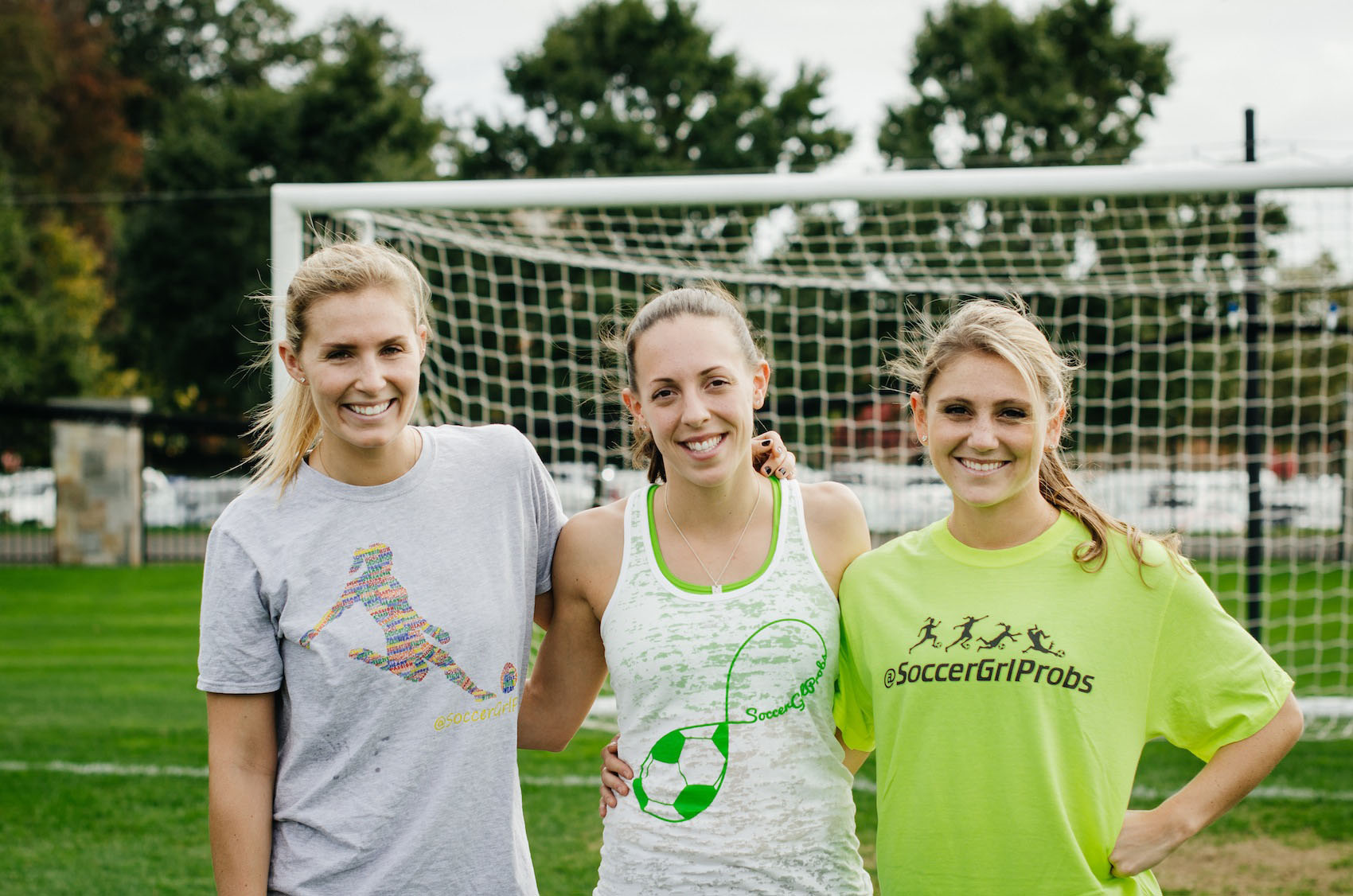 REASON #2:

 FAIRFIELD U'S COACHING STAFF
(MALE AND FEMALE HEAD AND ASSISTANT COACH)
Info about Coach David Barrett: 
With an overall record as a head coach of 252-100-40, Barrett has been named the College Conference of Illinois and Wisconsin (CCIW) Women's Soccer Coach of the Year five times and was named the 2015 National Soccer Coaches Association of America (NSCAA) Central Region Coach of the Year. He was also a finalist for NSCAA Women's Division III National Coach of the Year in 2014 and 2015. Through Barrett's guidance, the woman's soccer program has produced 81 All-CCIW selections, 38 regional selections, seven All-Americans and five Academic All-Americans. 
Reason #3:

Top 5 Safest Colleges in CT

We specifically remember feeling SO SAFE while walking around campus early in the morning as we headed to practice or late at night after socializing. This was a very important factor that we took into consideration before committing to this school! Public Safety is always nearby. When you're with us at SoccerGrlProbs Camp, you'll feel safe & sound, right at home. 
Reason #4:

 Offers 43 Undergraduate Majors

There are soooo many amazing majors and minors to choose from at Fairfield University. This is so important because you can dip your toes into different fields to see which one sparks your interest for future careers! Check out Fairfield
's full list of undergraduate majors/minors here!

FUN FACT:
Alanna majored in biology, Shannon majored in communications & TV, Carly majored in communications & studio art! *We all probably should have majored in business (lolllllll)

Reason #5: Small Classes
When you're at SoccerGrlProbs Camp on Fairfield's campus, you may be able to tour the classrooms to get a real feel of what it's like to be a student at Fairfield U! The class sizes are around 20-22 students which creates an intimate atmosphere that really helps you learn and grow as a student-athlete!


Reason #6:
Brand New Athletic Center

Fairfield recently renovated the entire athletic center and you will be amazed at the top-of-the-line strength and conditioning equipment you get to utilize as future college athletes! When you come to SoccerGrlProbs camp, you bet your bottom dollar that you'll be able to tour the "AC" that we used to film all of our SoccerGrlProbs videos in!!!!! 
Reason #7:

 FU's campus is 5-minutes from the beach
(and seniors get to live at the beach!)

This was such a selling point for us when we chose to play at Fairfield University! All of the student beach houses have names and we lived in the one called "The Dugout". Living down at the beach as an upperclassman is so fun and an experience you'll never take for granted! Campus is only a 5-min drive away (perfect for when you're heading to practice or home games!)

Reason #8: Fairfield has the best grass field for home games! 
We were so blessed to routinely train & play on one of the best grass fields that we have ever played on! Fairfield takes pride in keeping our home field, Lessing Field, in tip top shape. Night games on Lessing were so amazing! We can't wait for campers to get to experience playing on here, as well. 


We can go ON and ON about how special Fairfield University is to us. This is why we are so proud and excited to have Fairfield as one of our 2022 SoccerGrlProbs Camp locations!!!!! If you haven't already, please register today to grab your spot! See you this summer!