Posted on August 06 2020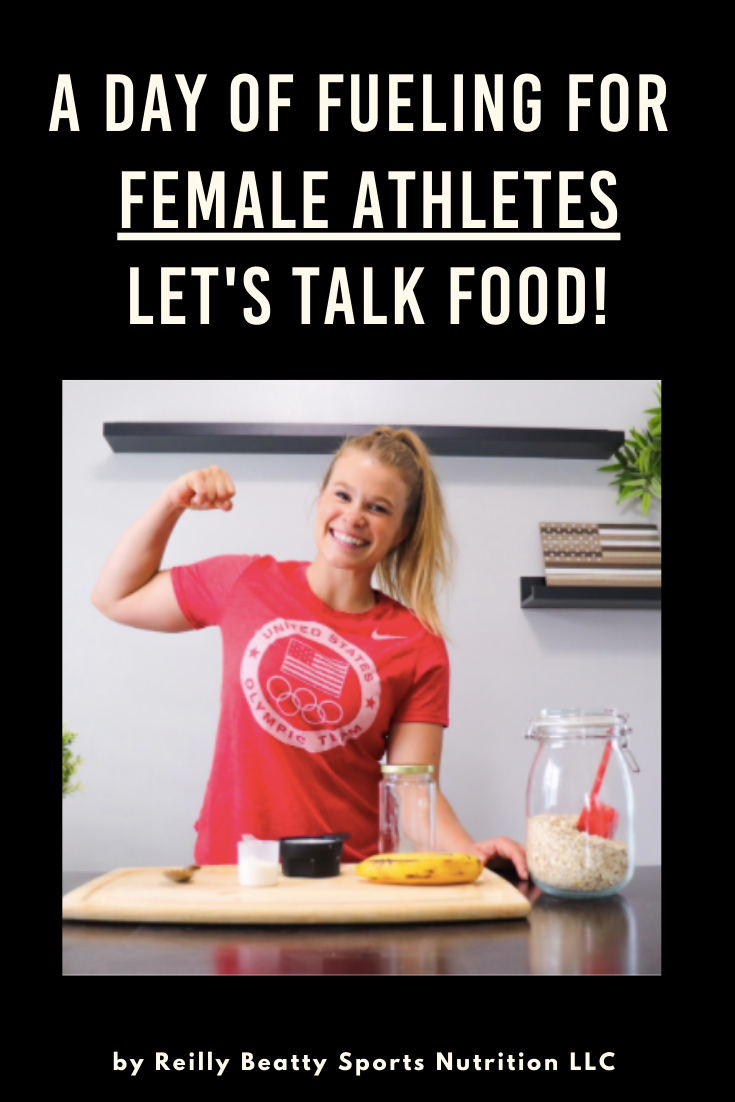 As a soccer player, you know the game can be incredibly demanding on your body. Soccer is one of the only sports you compete for 90+ minutes with just one break! To succeed, what you eat and fuel your body with is extremely important.
Throughout a single game or practice, you cover anywhere from 5-8 miles! Not only are you covering a significant distance, you constantly changing directions, making sprinting runs, jumping up for headers, and getting into physical 1v1 battles. On top of all of these physical demands, you have to be mentally engaged throughout the whole game. Your brain alone needs about 120-130 g of carbohydrates a day to function!
Nutrition Basics
The physical demands of soccer require a ton of energy and this means you need to eat to fuel your body!
The only way to keep up with all of these physical demands for every training and game is to give your body the fuel it needs. Implementing a fueling plan is going to ensure that your body has the energy it needs to compete at your full potential on the field.
Before we jump into what you need to eat, you must understand the basics of the food you eat.
Carbohydrates
The largest component of a soccer player's diet is going to be carbohydrates. Carbohydrates (carbs) are your body's preferred source of energy. While all of your meals and snacks should contain carbs, the amount and type will vary. 
For example, at meals, you should aim to incorporate grains and starches for proper energy intake. Some examples are 
Rice

Whole grain bread, bagels, and English muffins

Oatmeal

Whole wheat/whole grain pasta

Potatoes
Carbs that are rich in vitamins and minerals, like fruits and vegetables, should be included as well.  These still provide energy (calories) but not as many as your grains and starches. You need both! It is easy to think of these carbs as "color"!

If you are stuck on which fruits and vegetables to include, my weekly grocery store list for soccer players' blog breaks it down for you. Additionally, download your free grocery store list for soccer players!
Carbs Around Training!
Since carbs are an important source of energy for the body, your body will benefit from having them before your practice. When you are looking for a pre-practice snack, opt for quick energy (carbohydrate) sources such as bananas or applesauce.  A soccer girl pre-practice favorite are these healthy cookie dough protein bites! My soccer girls snack on 1-2 of these before training and know you will love them too!
Protein
Protein is essential to building and maintaining lean muscle mass. Getting in enough protein throughout the day is a must for soccer players! While protein plays a major role in muscle growth it also functions to support a healthy immune system and provide structure to other parts of the body. I recommend you consume 20-30 grams of protein at every meal and 10-15 grams with every snack.
Protein Ideas (that are equal to about 20 grams of protein)
2 whole eggs + 2 egg whites

1 - 1 1/2 cup of Greek Yogurt

1 "palm" of chicken breast

1 card deck of salmon

1 scoop of protein powder
Fat
Fats also have many important roles in your body. Along with protein, they help to support a healthy immune system. They help your body absorb a handful of vitamins, support brain function and reduce inflammation. 
Some of my girls' favorite fats are:
Salmon

Avocado

Mixed nuts and seeds

Olive oil

Nut Butter
Fat is a very important nutrient for the body but consuming snacks and meals high in fat too close to practice or game time may cause an upset stomach. You should incorporate fats into all meals and snacks but large intakes should occur away from training.
Fueling Schedules
Now that you have the basics down it's time to take a look at how to put it all together. To build your fueling foundation, I recommend using the performance plate that is outlined below.
Performance Plate
For your training and practice days, use this plate break down to stay fueled. Easily break down your plate into ⅓ protein, ⅓ fruits and vegetables, and ⅓ grains + starches. Don't forget to add some healthy fats to the side!
Fueling Schedule for Morning Practice
Before we talk about game day nutrition, it is important to nail down your practice fueling schedule. You want to practice like you play. The same thing applies to nutrition and figuring out the best way to fuel your body for optimal soccer performance!
Morning Practice
When you have morning training, make sure to eat breakfast before heading to the field. Check out my easy overnight oat recipe for a quick pre-training breakfast! Ideally, you will want to eat 1-2 hours before training. 
If training is too early (you don't need to wake up at 4:00 am to fuel for 6:00 am training), fuel with a small snack and make sure to fuel properly with a good meal the night before. 
I recommend a small carbohydrate-rich snack. Some easy examples:
PB+J

Banana and almond butter

Simple fruit smoothie
Evening Practice
If you have evening training, you no longer have an excuse to not be fueled! One of the biggest things I see with my soccer girls is not eating all day, going into practice under-fueled, and this results in you coming home STARVING (therefore resulting in raiding your kitchen).
This is not beneficial for training outcomes and meeting performance/body composition goals. Follow this timeline and these tips to make sure you are fueled properly to maximize training results.


Fueling Tips
At least 2 meals before evening training following the ⅓ guidelines

Have a snack 1-2 hours before training

Don't wait to fuel until after training!!!
Summary
Fueling your body for maximal performance on the field may be challenging but worth it!  If you a weary to try, start small, and build your way up! Focus on building a performance plate at your meals and include 2-3 snacks per day. 

Fueling is going to be individualized to you and prioritizing your fueling during practice days is essential to building a game-day routine.
________________________________________

About The Contributor: Reilly
Reilly is a retired college soccer player turned Sports Dietitian living in Los Angeles, California. Reilly currently is the performance nutrition coordinator at UCLA and owns her own business Reilly Beatty Sports Nutrition LLC. Reilly specializes in helping professional female soccer players to compete at the highest level and achieve an athlete body they love.
When Reily isn't watching sports or playing soccer, you can find her hanging out with her husband and 2 dogs at the beach!
Instagram: @reilly.beatty.rd
Website: www.reillybeatty.com



More blogs from Reilly COMING SOON!