Posted on February 23 2021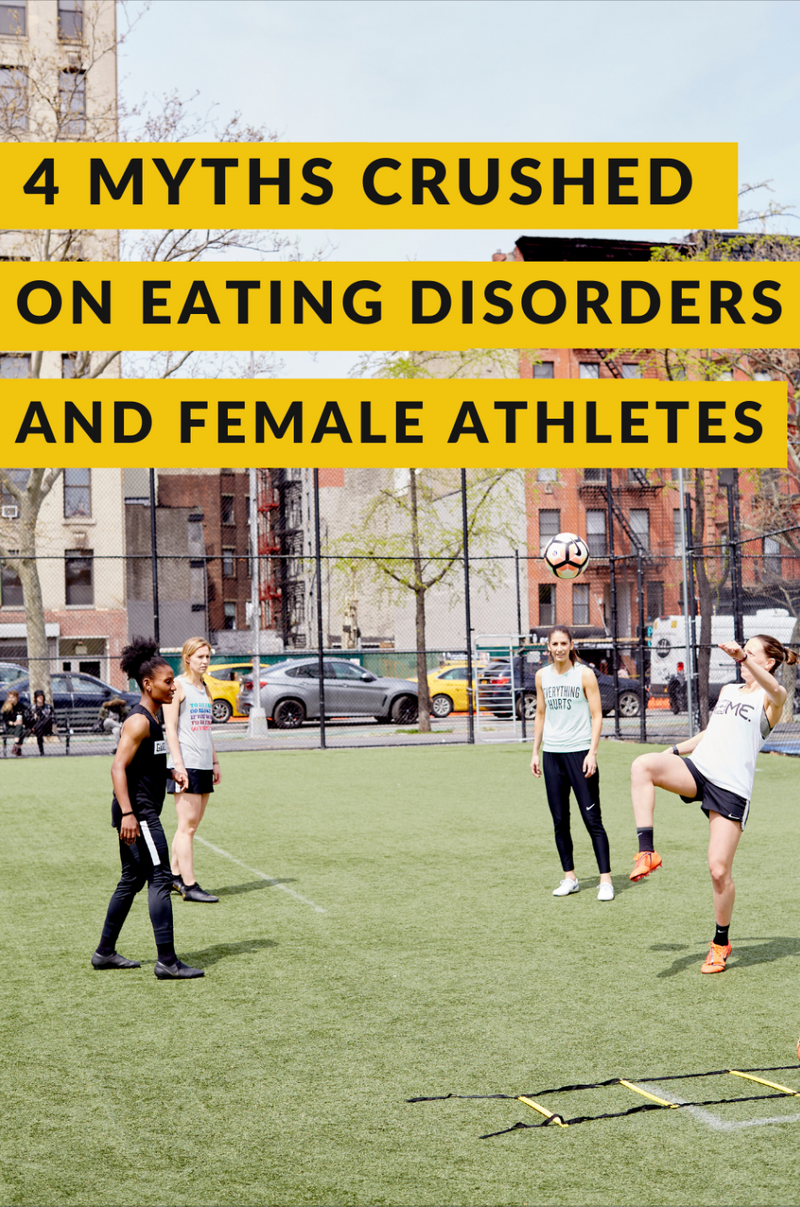 Disordered eating and eating disorders fill the world of sport, there is no hiding from that fact. The societal and performance pressures placed upon female athletes sets the tone for a pressure-filled environment with the never-ending struggle of trying to balance the scale between what feels acceptable in the eyes of society, and what our sport demands our bodies literally need to be capable of performing on a daily basis.
Let's be honest; being able to fit in the a size small and back squat more than your own body weight, are not two things that typically go hand-in-hand. It's no wonder why The Sports Journal reported that up to 84% of collegiate athletes have engaged in some type of dietary behavior manipulations to alter their weight.
As 3 former Division 1 athletes, we can tell you that it was not uncommon that we were weighed and had our body-fat measured multiple times throughout our season and our off-season and posted in our locker room. It caused us to compare ourselves to each other when we are all completely different types of players with different types of physiques. Not to mention these are two measurements that say very little about our performance and capabilities as athletes, and instead add an extra layer of pressure on top of societal pressures. 
Let that statistic sink in! That means on a single team, there is the potential for 6+ females to have an eating disorder.
We wanted to crush some myths that have gotten in our heads and affected our thoughts about our own bodies:
1. SKINNIER DOES NOT = FASTER!  
So often we hear that athletes believe if they weigh less, they will move faster. Weighing less usually results in less muscle mass which is the driving force behind our power and speed. Also, an athlete who is restricting their fuel intake will have depleted energy stores and therefore a worse performance!
2. EATING AND TRAINING EXACTLY LIKE SOMEONE ELSE WILL NOT MAKE YOUR BODY LOOK LIKE THEIRS.
It's so easy to look at a teammate or professional athlete or someone on instagram and have the thought, "I wish my body looked like theirs". We have all been guilty of this at some point! But just remember, we are all unique, and have different fueling needs. Our bodies aren't meant to all look identical!
3. THE BEST AND STRONGEST VERSION OF YOU DOESN'T NEED A 6-PACK.
The best and strongest versions of ourselves will all look different. Having 6-pack abs, or "perfectly toned arms" is highly dependent upon genetics. Strong presents itself in a number of different ways, and the least important way is what it visually looks like.
4. YOU DON'T NEED TO EARN YOUR FOOD.
So often we hear, "I had such a hard training session today, so I don't have to feel guilty about having a big dinner." We have to lose the idea that we have to burn every calorie we wish to consume. Working towards creating a more positive relationship with food and fueling in the way that makes us feel our BEST, is a goal we all try and work on every day.
Eating disorders are unhealthy on every end of the spectrum, but being female athletes who have to demand so much more out of our bodies than the average female, puts us at 8 TIMES THE RISK of injury! 
With all of this in mind, we want to remind you that you only get one body. Under-fueling it can severely impact your playing performance in a negative way, not to mention the potential long term consequences. Know that you are not alone if you have a negative relationship with food or are triggered by pressures you experience. It is something we all have to actively work on every single day. If you ever need help:  
National Eating Disorder Association Helpline: 800-931-2237
Listen to our Podcast with VICTORIA GARRICK, a Positive Mental Health and Body-Image Advocate by clicking HERE