Hi Ladyballers, Coaches, Parents, Guardians and/or Women's Soccer Fans,
We're Carly Zolga, Shannon O'Connell and Alanna Locast. We are 3 former Division 1 Soccer Players and the Founders of SoccerGrlProbs (short for soccer-girl-problems.) Welcome to our home field. We are so happy that you're here! If you're new to us, let's fill you in REAL QUICK…
In 2011, we created the @SoccerGrlProbs Twitter handle as a comedic outlet to share our inner thoughts and funny moments about the everyday life of being collegiate athletes at Fairfield University (Here's how it all started. ) Word about our Twitter account spread like wildfire in the soccer community which inspired us to create our first YouTube video called, "Sh*t Soccer Girls Say." We tallied over 1 MILLION views in one day and were overnight sensations! Who knew!? 
Before we knew it, soccer players were asking us to make t-shirts with funny sayings like "I can't, I have soccer." We launched three shirt designs and sold out within 4 hours. With such a positive response from our followers, we knew that we had struck a strong cord with the female soccer community!!!
All three of us felt compelled to continue providing relatable content to players, parents and teams everywhere in hopes to help female athletes feel confident and comfortable in their own unique skin.
Fast forward to today, we have evolved into the one-stop-shop for female athletes all over the world. Now, we have a combined social media reach of over 700,000 soccer players, an ever-growing apparel line of over 150+ products, a top-rated podcast jam-packed with valuable advice from top athletes in the world, a published Ladyballer's Guide to Life book, a holistic educational platform called SoccerGrlProbs University where we educate players on nutrition, body-image, mental health and overall wellbeing, on and off the field, AND run the 100% female-coached SoccerGrlProbs Camps. It's safe to say that we have been prettttttty busy.
Although our company is rooted in funny jokes & laughs, we are passionate about our mission to support and encourage the well-being and positive self-image of young female athletes everywhere.
We have personally felt and experienced the societal pressures placed on females in today's world. Females have been made afraid to be "too strong", or "not pretty enough", or "too outspoken", or "not skinny enough". It's time for all the stigmas to end.
We have had our own individual journeys, but we've learned what it feels like to truly embody being confident and comfortable with ourselves; to have a strong inner foundation that doesn't care if it's different and to be proud of it. This is what we want to share with the world. We want to empower young girls who are growing up playing sports like we once did, to reach their true potential and to foster the most positive experience possible through being an athlete. 
We make an honest effort every single day to embrace our problems, laugh at ourselves daily, and be proud of what makes us female athletes. And through doing this, and being as genuine and real as we possibly can be, we hope to lead the way through SoccerGrlProbs, for others to do the same. 
If you're sticking with us, you have to promise us one thing….Never hide what makes you stand out in the soccer world and regular world..
Congrats, you just made the TEAM. So excited you're with us!!!!!!!
Carly, Shannon & Alanna
Founders of SoccerGrlProbs
Take a look at our coverage in the press with media like Copa 90, RedBull, Fox Sports, Just Women's Sports, Kicks To The Pitch & More!
SGP IN THE PRESS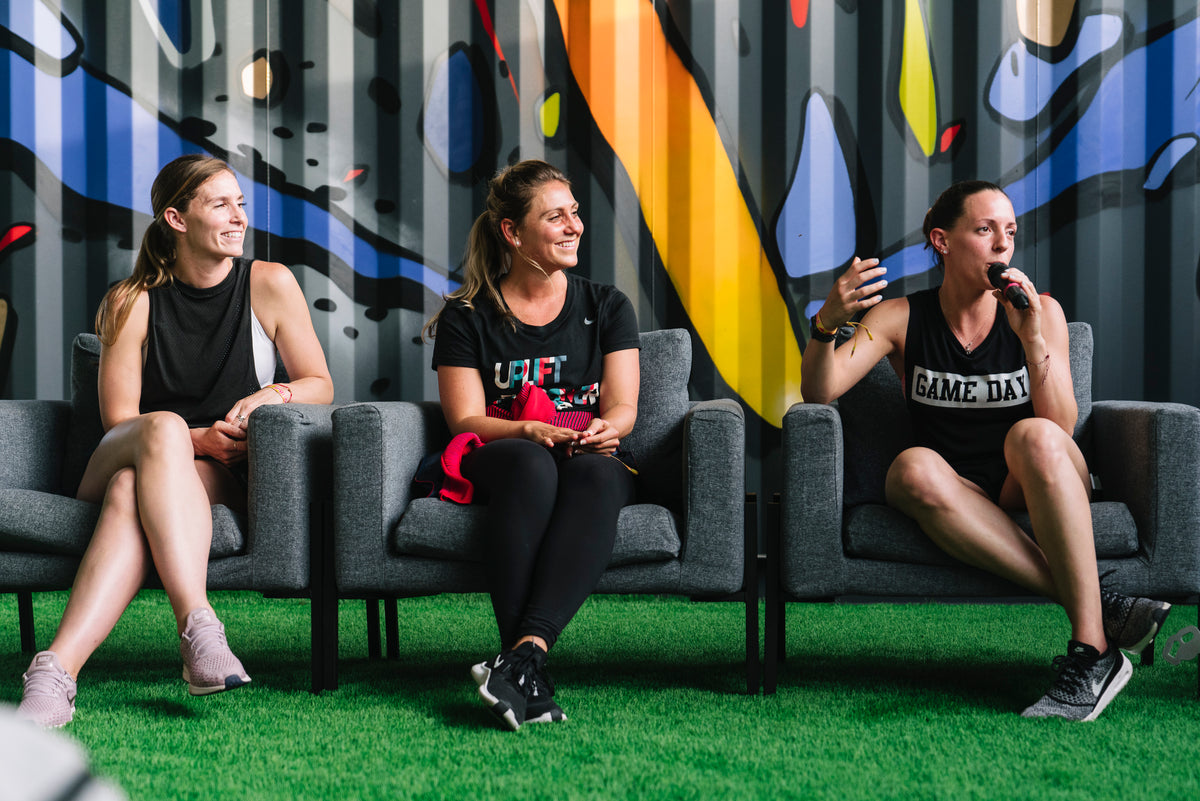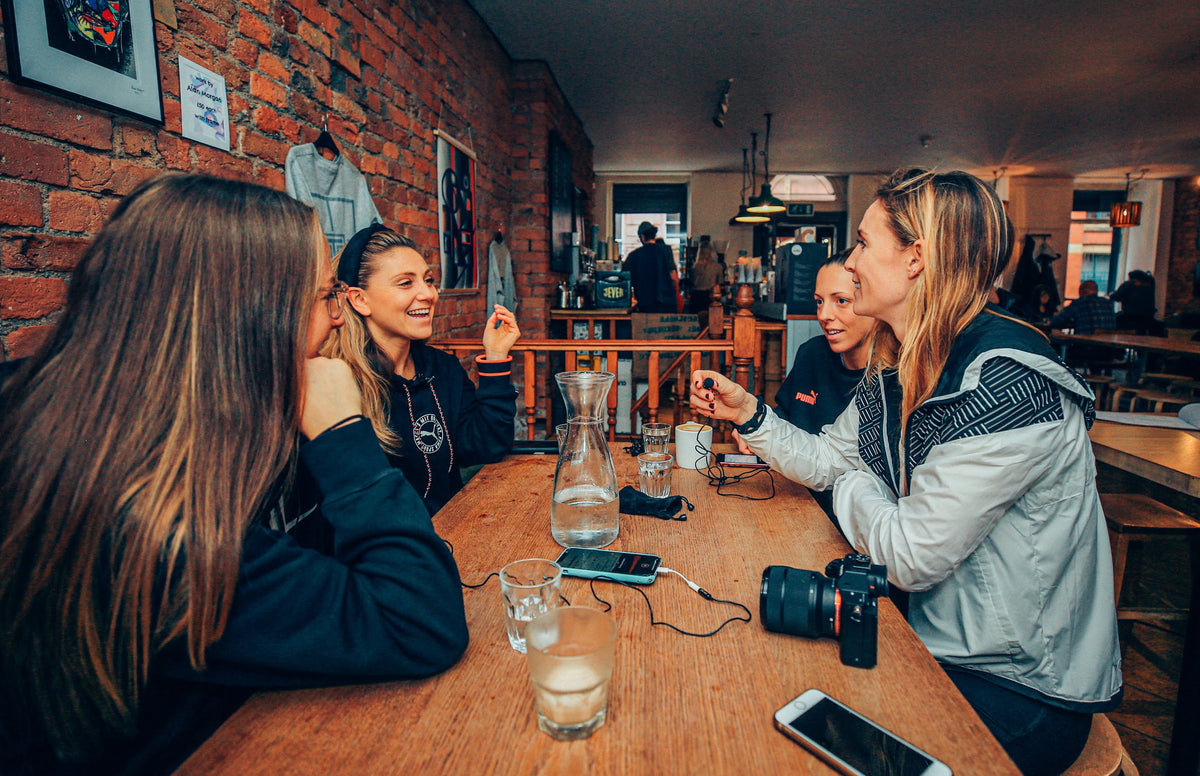 Take a listen to interviews and podcasts we've had the joy of being on with game-changers like Victoria Garrick, Grant Wahl, The Soccer Cooligans & More!
INTERVIEWS WITH SGP