Posted on October 17 2022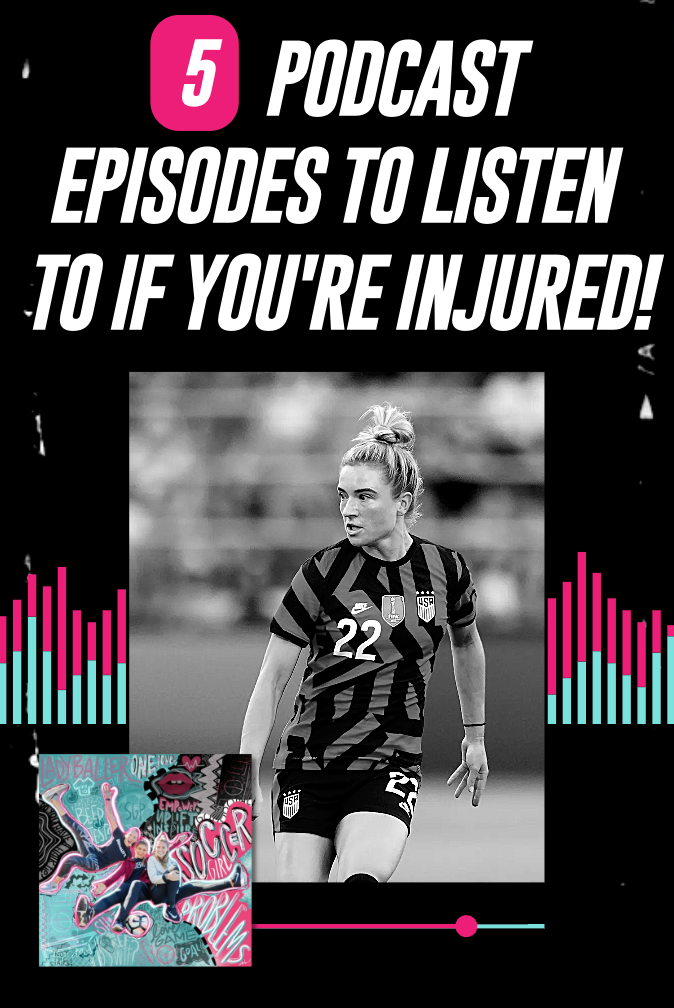 On this episode, Kristie Mewis tells us about her comeback onto the US Women's National Team after a really bad ACL injury. Anything is possible when you believe in yourself, put in the work, and get back out on the field with a whole new appreciation for the game.

#2. 138. Bella Bixby - Portland Thorns, USWNT & Oregon State
On this episode with Portland Thorn's keeper, Bella Bixby, we chat about her ACL injury and how she came back from it stronger than ever, while being more aware of body mechanics.

#3. 115. Hannah Wilkinson - New Zealand National Team & University of Tennessee
We chat with Hannah Wilkinson about how

 her injuries, including two ACL tears, have only helped her put things in perspective and that she could overcome anything. We also loved her mentality to never give up on yourself, persevere and push through the hard times!


#4. 76. Kelley O'Hara- USWNT & Washington Spirit

We chat with the incredible USWNT legend, Kelley O'Hara about what mindset to have when being told no and how she deals with injuries.


#5. Talking Injuries with Jorden Angeli, Founder of The ACL Club
On this episode we talk about our experiences with different soccer injuries (we've each had our fair share of these), how to reduce our risk of injury and how to best recover from a nagging injury. We also speak with former professional player and found of The ACL Club, Jordan Angeli. Jordan's torn her acl THREE TIMES so she knows quite a bit about how to deal with and best handle serious injuries!