Posted on April 21 2021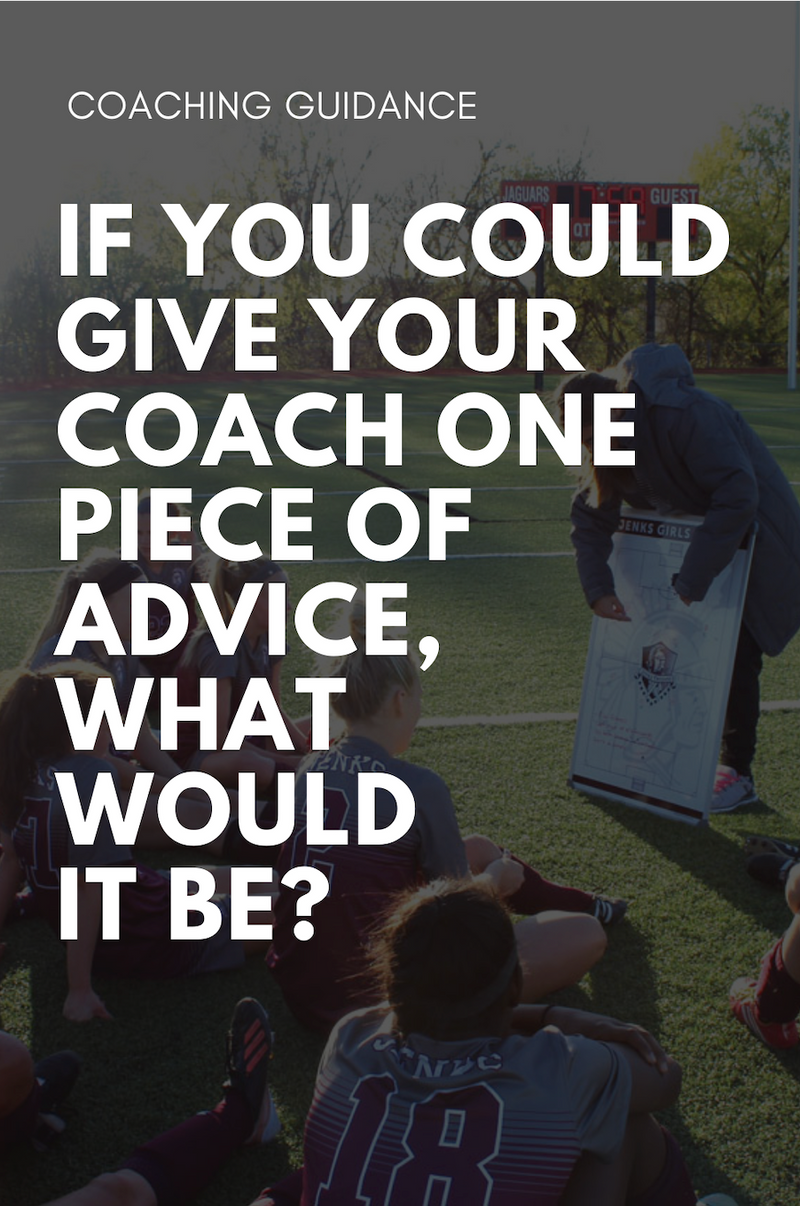 Our coaches have spent years, sometimes a majority of their lives, of learning and increasing their soccer knowledge and how to convey it to their players. But sometimes there exist gaps between players and their coaches that inhibit the ability of the team to be at their true best.
We asked 300,000 soccer girls "If you could give your coach any piece of advice, what would it be? What's something you think they should know or do as a coach that would make your team more cohesive or successful"
We compiled a list of the most popular answers and they did not disappoint:
This was one of the most popular answers! Some players thrive on yelling and criticism, others thrive on encouragement. Knowing your players makes all the difference in getting across to them.


This builds confidence on the ball big time!


100%! The fear of making a mistake due to being immediately subbed out keeps players from taking risks during games and inhibits them from getting to overcome their mistakes in the moment. Your players will be more resilient if they can mentally move past their mistakes by focusing on the next play.



AMEN. A lot of the time, toxic and selfish players can throw the entire team dynamic off. As a matter of fact 34% of our followers said there was drama on their team. Being aware and knowing what players bring the team up or bring the team down is crucial.
 SO many players responded with this. Coaches take note! The players understand and feel it is crucial to have relationships with each other both on and off the field. Off the field work can be a game changer and can produce a team that will go to battle TOGETHER, instead of individually.
Another great way to gain insight to team dynamics and to get a feeling for what your players are feeling.



TRUTH. Coaches, you are so appreciated.



An upsetting amount of players commented about their coaches talking about their appearance/weight. We know the intention is positive and our coaches want us to be our healthiest and best-performing versions of ourselves, but there are better and more positive ways to go about this! Anything you say, we are probably already criticizing ourselves about. On top of that, being "fit" and "strong" comes in all different shapes and sizes. Teach proper nutrition to the whole team. Hire a professional to give a talk. Teach healthy stress management techniques to the whole team. Things like this can be much more productive!



We love this piece of advice. Bad practices happen. They are inevitable with the ups and downs of a season. But moving forward is the most important part, and understanding what can contribute to shifting a bad practice to a better next one is important.



This was a really great and underrated point. Punctuality is an important value to have. A lot of players, especially at the younger level, are dependent upon their parents to get places and have to work around their schedule. Being singled out for something that is out of their control can make an already anxious player, more anxious. This conversation goes both ways, players let your coaches know if this is your situation as well!



The best players aren't always the best TEAM players. Finding players who click with each other and can read each other can be more value than individual skill level.



A lot of players asked for this! Film can be a wonderful learning opportunity for learning field shape and things that are often hard to visualize. Many players don't get the chance to see themselves play!
We want to thank the HUNDREDS of you who contributed to this conversation and had an open conversation with us about how you feel your teams could be more successful! The goal is always and will always be to have the most positive soccer experience possible!