Posted on February 11 2021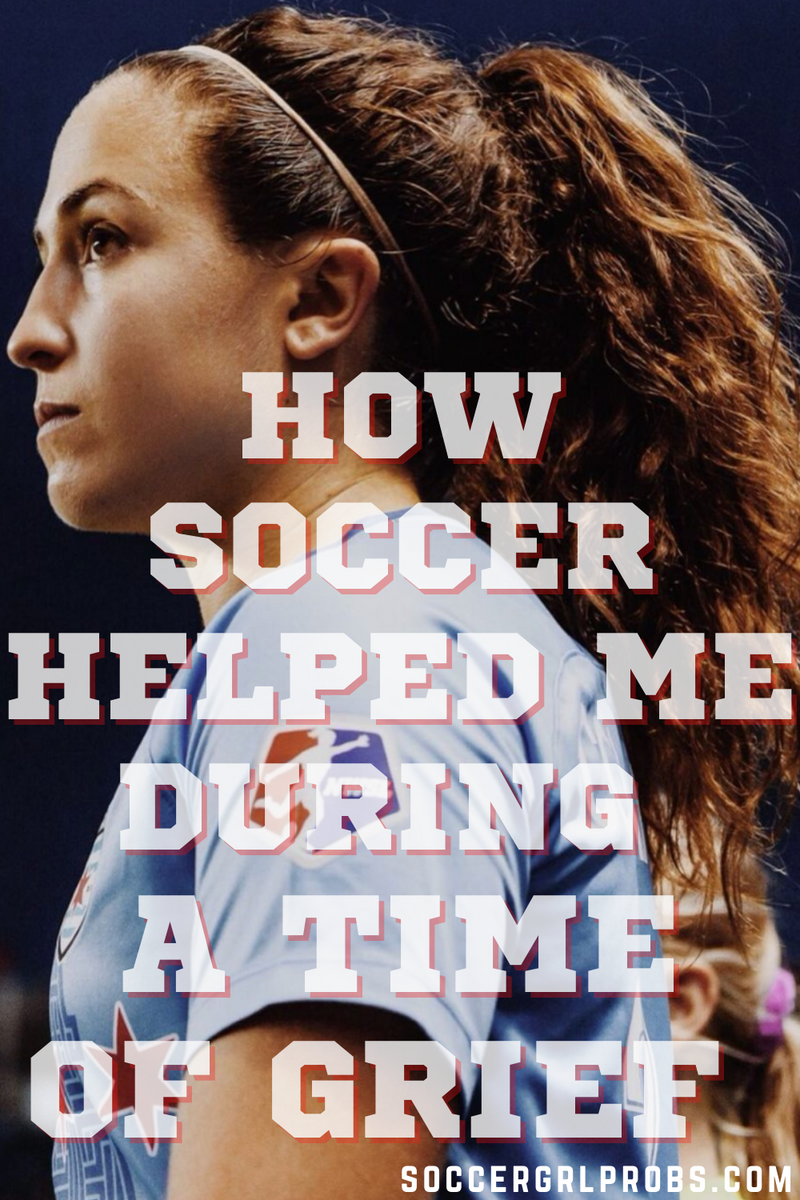 If you know me, you know I love a good laugh, I don't take things too seriously, and I can be quite bubbly. I consider myself someone who tries to find the light in every situation. When something doesn't go my way, there must be a reason. When I don't get something I want, maybe something better is out there. If I "fail," that just means it's something to learn from.
If at times you see me displaying something different, you know something is up. I have found me getting to know myself a lot better and have found that It's important to me to surround myself with good people, especially during tough times.
If I'm being completely honest, 2020 was the hardest year of my life for several reasons, but also some reasons you might not know of.
In November, 2019 my Dad passed away of a sudden heart attack. If I began to explain how close we were, we would be here for a while. Growing up, my father coached me all the way up until high school. Was he the best soccer coach? Probably not, but did he know how to get the best out of me? Absolutely. 
My Dad was a lawyer and believed that competent legal representation should be available to anyone who needed it. Everything was always in the best interest of his clients and he was willing to help anyone who needed it. He always said, "our relationships with one another, outside of God, are the most important thing."
I always admired this about him, along with how hard he would work. I'll never forget the moments in high school when I would come home after a late night out and he was still up at 2am preparing for the next work day (credit to him because he is the reason I work so hard everyday). He never missed a day of work, was always on time, and always prepared to tackle anything that was in front of him.
My Dad was my biggest fan and is still what keeps me going. If you ask why I play soccer, it's because of him. If you ask what pushes me everyday to be the best player I can be, it's because of him. Why? Because I never wanted to let him down and I still don't.
This is why I absolutely love my job, because when I go to work everyday I get to feel my Dads presence again. Every training, every game, I feel like he is there with me. Soccer has been my outlet during the toughest time in my life.
Losing a loved one is absolutely devastating and there are definitely days when I struggle to understand the "why," but one thing I do know is being able to play soccer everyday brings me the utmost joy. 
Soccer is simply my outlet. It brings me peace and to be quite honest, it calms the storm. It allows me to express myself. It allows me to feel in control of my life again after I lost my Father and most of all, it allows me to celebrate my Dad's life. He always pushed me to be the best player I could be. I never enjoyed getting the question after games, "So how do you think you played?" Because that was never asked when I played well. What I did enjoy, was that he always kept me honest with myself—That's what pushed me and made me want to work harder everyday. I want to be just like him. 
Life isn't always going to be easy, but that's okay. The hard times are what make us all stronger and listen to me, there is always a light in every situation, you just might need to look a little harder for it sometimes. Perspective is everything and that is what has gotten me through a lot this past year. 
So here's my advice to all of you. Yes, losing a loved one is heartbreaking and I'm not sure the sad days will ever end, but one thing I do know is…if you find the light in every situation, this will make it easier. 
Soccer has been and is my light. Soccer has allowed me to grab hold of my struggles and fight them off one day at a time. When I step out on the field, I feel strength and empowered because I know deep down my Dad is right there with me. He's here for it. All of it. I get to step out on the field with the best teammates in the world and chase the same goals. Soccer is my space where I can work through different emotions and feelings AND guess what? I don't have to do that alone because I simply have the best teammates in the world...what an outlet that is. 
So find your outlet and protect it. Lean on others; you are not alone. I have the best job in the world and would not trade it for a single thing. Remember - be gentle with yourself....you'll figure it out.
Just like I am.
About the Author 
Danny Colaprico, professional soccer player with the Chicago Red Stars, who played college soccer at the University of Virginia. She had her first USWNT cap in 2018.  
Instagram: @dannycolaprico
Check out our podcast with Danny: here