Posted on September 28 2021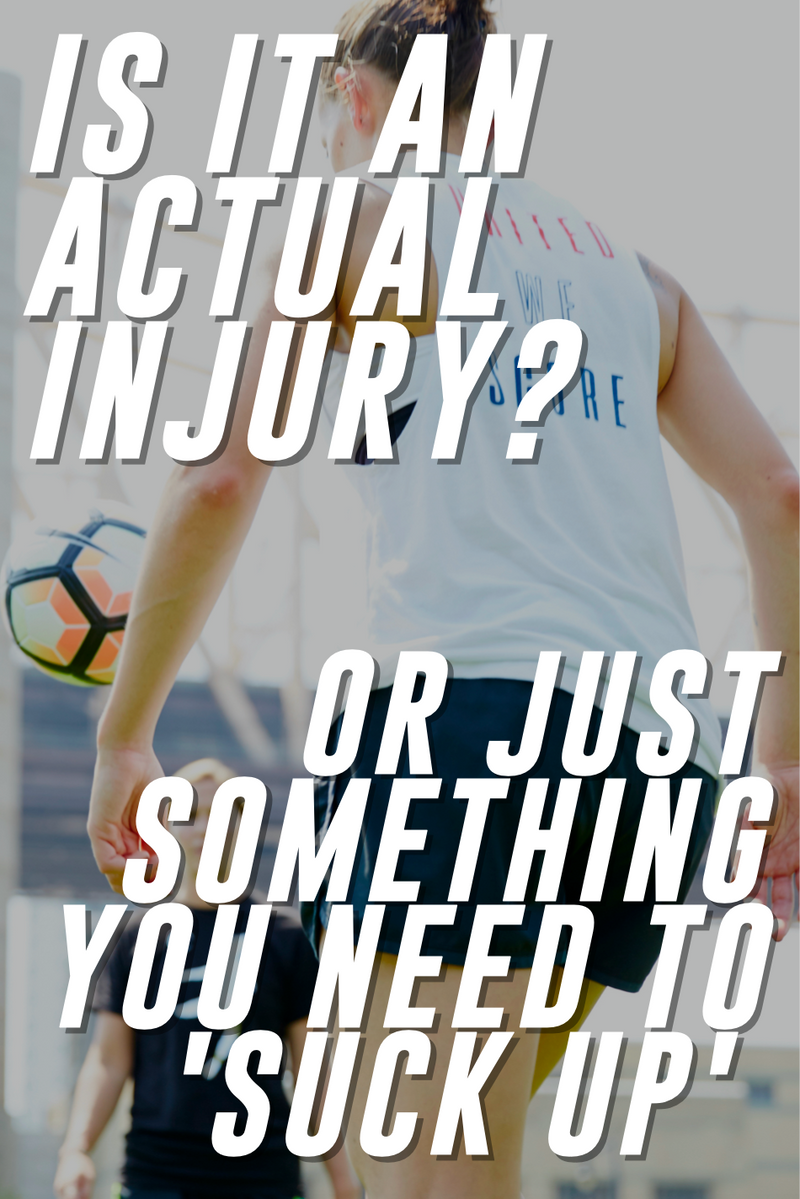 As athletes, we always want to push past discomfort. It's true, maybe the environment of our sport has fostered this kind of mindset where athletes feel pressure to just keep pushing. 
We don't want to stop or rest, out of fear of losing progress or falling behind, but the truth of the matter is, we can only ignore an injury for so long before it becomes a debilitating one that keeps us off the field for months. This goes for things BOTH mental and physical. 
5 Signs You're Ignoring An Injury


1. If you're more concerned about losing a starting spot than you are concerned about feeling your best


2. If you push past the pain because you can just ice it later or take advil


3. If you feel better once you get warmed up and are in the middle of playing


4. If you feel like your mental health will suffer if you stop working out or training


5. If you tell yourself "no pain, no gain." 
Remember, shin splints can turn into stress fractures. A weaken sprained ankle can leave you open for a more severe ankle injury. Feeling "off" or stressed mentally can result in you shutting down. The idea isn't to scare you, but just to make you more open to listening to your body. A week off to give your hamstring rest, or a few mental health days to talk with a professional and process feelings, can be SO beneficial to your overall health.
Don't let your minor injuries become major ones! If you BRAIN or your BODY are hurting, it's a sign that you need rest and to deal with those minor injuries, not ignore them. Remember, you won't fall behind, and rest is one of the strongest things you can do for yourself!