Posted on September 14 2020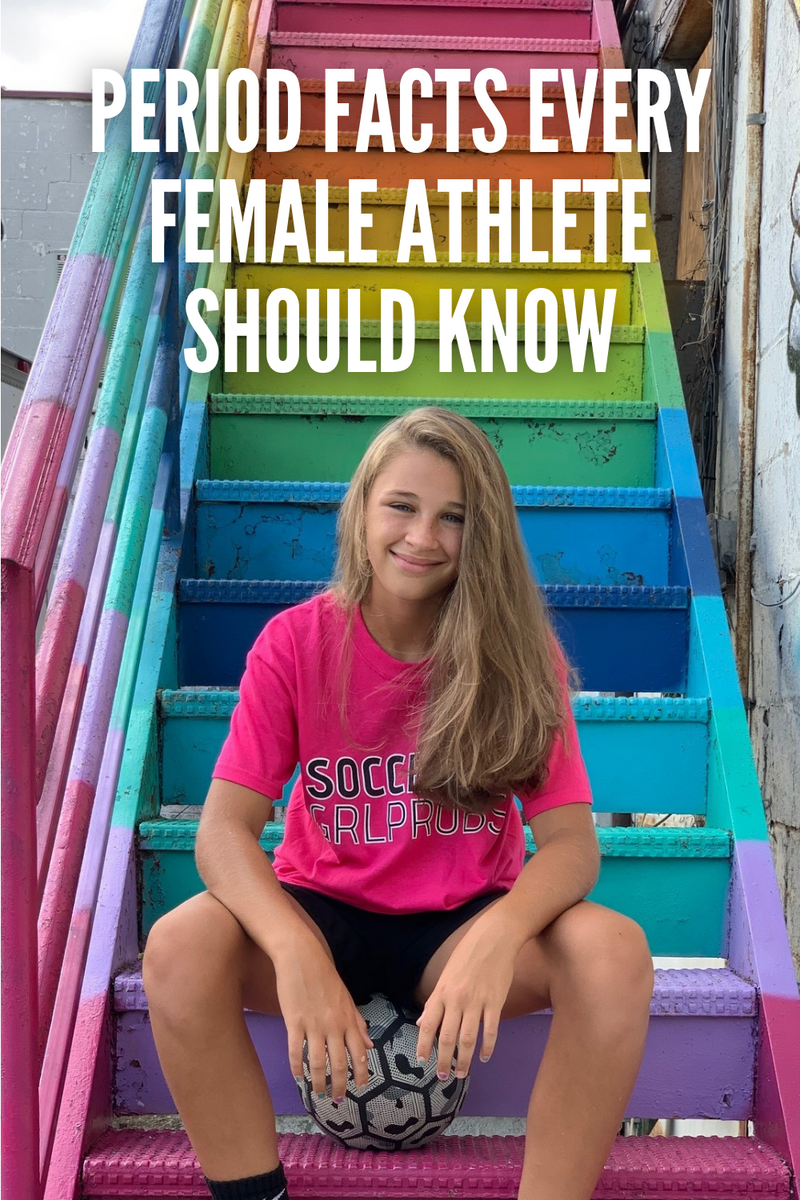 Written by Taylor Treacy, Former DI & Professional Volleyball Player, Founder of The Virago Project
I honestly can't believe I didn't receive a comprehensive briefing on menstrual health when I was a young athlete! 
Most girls learn about their periods in their middle school health classes. These classes are well-intended and cover the basics of the female reproductive system, however, the open dialogue around menstruation often ends after a girl makes it through puberty. 
This is a major issue for female athletes, in particular, because movement and nutrition play a huge role in regulating the hormones that cause us to ovulate and menstruate each month. Many athletes experience irregularly light, heavy, painful, or missed periods without realizing the negative impact it can have on their bodies and minds. 
If you're interested in becoming a stronger athlete, reducing your risk for injury, and generally improving your mood, I highly suggest that you read on. 
These are the six most important  "period facts" I wish I knew as an athlete:
Fact #1: Female athletes should have a regular period.

After the USWNT won the 2019 World Cup, they revealed that they had been tracking their periods throughout their season, and syncing their training, sleep, and lifestyle routines with their menstrual cycles.
If the highest performing sportswomen in the world are experiencing regular periods, the absence of a period in the average high school or college female athlete should be a red flag.
Pro Tip: Tuning in to your cycle can boost your overall health and improve athletic performance. Do your research on hormonal health and try aligning your training and lifestyle habits with your menstrual cycle. You'll be surprised to see the difference it can make! Also, be sure to notify a doctor if you are experiencing any menstrual irregularities.
Fact #2: Your period affects more than your reproductive system.

The hormones involved in menstruation don't only affect your reproductive system, they affect your whole body and mood!
A regular period is a good indicator that these hormones are cycling throughout your body regularly and helping you maintain homeostasis. 
Pro Tip: Never ignore the symptoms of menstrual dysfunction and always tell a medical professional if you are experiencing disruptions in your cycle.
Fact #3: Regular ovulation is vital for your health.

When your hormones aren't flowing in a way that allows you to ovulate, your health is at risk. Female athletes who are missing their periods are at greater risk for:
Low bone mineral density

Musculoskeletal injuries (i.e. ACL tears, stress fractures)

Decreased immunity

Decreased protein synthesis (muscle growth and recovery)

Decreased cardiovascular health

Increased GI distress
Pro Tip: It's important to identify irregularities in your cycle before your health suffers more than it needs to. If you are experiencing unusual injuries or sicknesses, and also notice that your period is missing, tell a doctor immediately.
Fact #4: Menstrual Dysfunction is a term we should know and take seriously.

Menstrual dysfunction is a blanket term for disorders that can affect your cycle. Irregularly light or heavy periods, amenorrhea (the absence of your period), or painful periods could indicate a larger problem and should be reported to your doctor as soon as possible.
Pro Tip: Knowledge is power! Educate yourself on menstrual and hormonal health. Knowing how to identify irregularities in your cycle will empower you to get help when you need to.
Fact #5: Nutrition plays a huge role in regulating your period.

Menstrual health is a strong indicator for energy availability. Chronically restricting your energy (food) and nutrient intake will put stress on your body, causing it to allocate any available energy to support functions that are necessary for survival. This means that ovulation stops in favor of breathing.
Pro Tip: Make it a priority to properly fuel yourself throughout the day. Eating enough food to support your athletic lifestyle is key to maintaining good hormonal health!
Fact #6: Sleep can impact your cycle.

During sleep, the body reduces fatigue and regulates hormones. Over time, a lack of sleep can negatively impact your menstrual health, increase the risk of injury, decrease cognitive function, and decrease psychological wellness.
Pro Tip: Make sure you're getting enough sleep at night. Get in bed at least eight hours before your morning alarm is set to go off. Doing so will help regulate your physical, mental, and menstrual health!
___________________________________________________________
Taylor is a former college and professional volleyball player. She is the founder and creator of The Virago Project, a nonprofit organization that helps female athletes balance sport with life.
To learn more about Taylor and The Virago Project by following the links below:
Instagram: @theviragoproject
Website: www.viragoproject.org