Posted on November 18 2020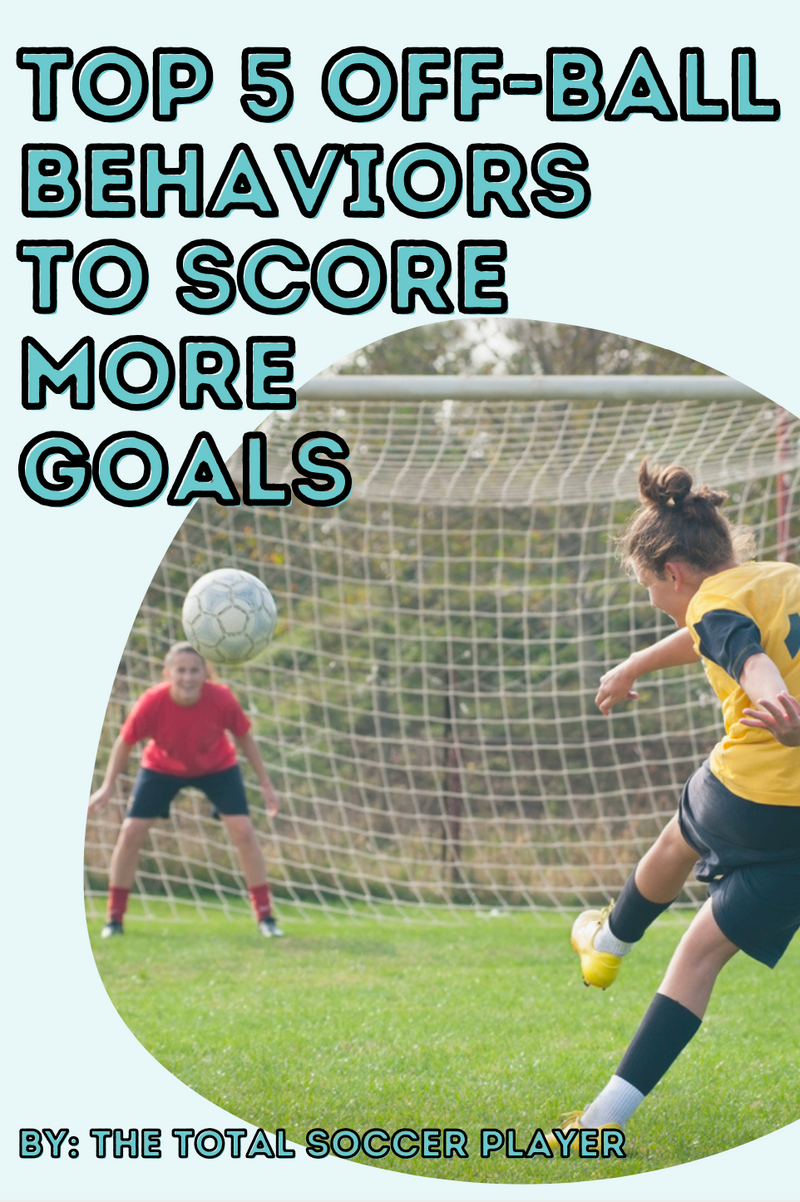 "When you play a match, it is statistically proven that players actually have the ball 3 minutes on average … So, the most important thing is: what do you do during those 87 minutes when you do not have the ball. That is what determines whether you're a good player or not." – Johan Cruyff


I'm pretty sure Cruyff knew that what a player does in those 3 minutes with the ball is very important (i.e. missing easy chances versus finishing them or hitting accurate passes versus giving the ball away), but he was probably trying to make a point about the underrated importance of intelligent behavior off the ball.
When it comes to effective off-ball behavior, physical speed and sheer effort are important but being clever with your positioning and movement to create and maximize space is where we turn our focus. The following 5 behaviors will help you receive more passes, create more chances, and become a more dangerous attacking player overall. 


Position yourself as deep as possible & wide as necessary - offsides etc.

 
Positioning oneself as deep as possible might seem like it applies only to strikers, but in fact this principle of play applies to other positions such as outside backs as well. The idea is that when you receive the ball you want to eliminate as many defensive players as possible with the incoming pass. In the image below for example, the pass from Blue 4 to Blue 2 only eliminates the Red 9 and Red 10, and the nearby defender Red 11 can easily close Blue 2 down. In contrast, the pass from Blue 4 to Blue 3 eliminates Red 7 – thus Blue 3 can go on the attack. Small difference in positioning, big difference in outcome for you and your team.
Many coaches exclaim "stretch the field as wide as possible!" or "heels on the (side) line!" to get players to open up and stretch the defense. Although the coaches mean well, adhering to this generic advice is making you less dangerous of a player.  To illustrate, in the images below everything is identical except for the width of Blue 11 being more narrow and Blue 7 who is all the way on the sideline. Due to the full width of Blue 7, even with the perfectly weighted, accurate pass, upon receiving the ball Red 3 still has a chance to defend. Since Blue 11 was positioned only as wide as necessary and NOT as wide as possible, she now has the chance to go to goal or play an easy ball on the ground between the keeper and the backline for her teammates to run onto. 
If you are still unclear, see this video for a great example from none other than Ronaldo who peels out just wide enough (not too wide!) with his run to be able to receive the pass and be goal dangerous:
2. The use of sprints and changes of direction to get open


Explosive actions including changes of direction and sprints both precede goals scored (Faude, Koch, & Meyer, 2012; Lago-Peñas, Lago-Ballesteros, Dellal, & Gómez, 2010). Sprinting is a great way to take advantage of the space behind defenders where teammates of yours can pass the ball. Coupled with the element of surprise, attacking players have the advantage of facing the direction of the goal while defenders have their backs to their own goal. The time it takes for the defenders to react to a run plus having to turn their bodies gives the attackers a head-start.
Check out Son from Tottenham on this great action he makes prior to scoring one touch:
Changes of direction are effective because they mislead a defender into thinking you will occupy space in one area of the pitch before switching it up on them. Changes of direction can be used to receive the ball in front of the defense...


Or behind the defense as Marco Reus exposes them here
:
3. Position yourself between lines and in defenders' blind spots


Similar to being positioned as deep as possible, as attacking players we want to maximize our level of threat when we receive the ball. If you are standing even with the defensive line, when you receive a pass they can more easily see you in their field of vision and close you down immediately since you are close to them. If you are positioned behind or between defensive lines, you force defenders to make a decision on who is responsible for marking you. Moreover, positioning between lines gives you enough time and space to turn upfield and make an impact on the game instead of being forced to play back or safe out of pressure. The video below provides a few examples that should clarify further:
4. Move as the ball travels
Everyone and their grandmother has probably heard, "pass and move", but what about moving when someone else passes the ball? As the ball is played, that is a great time to get underneath, support, or run beyond the pass receiver to penetrate the defense.
Even if you don't get the ball, your movement forces the defense to work and it will give options to the immediate pass receiver and create space for other teammates to receive a second pass. Here we have another example from Ronaldo inches his way closer to the perfect positioning to get a pass leading to a breakaway goal. Ronaldo's physical speed, jumping ability, and clinical skills are obviously a big part of his success, but this game intelligence is what really makes him special:
5. Tie up opponents or make runs to free space for teammates


Sometimes the best thing you can do when your teammate has the ball is to go away from them to drag defenders out of that space. Helping certain players isolate 1v1 is especially true if your teammate is a good dribbler and is carrying the ball in the opposing half.
Similarly, making a run can also leave space for a teammate to move into to receive a pass. In the image below, Blue 7 makes a diagonal run taking Red 4 and Red 7 with her:
By now, hopefully you can see that Johan Cruyff might was onto something.
If you would like to maximize your behavior off the ball in more detail, we offer Player Analysis on my website
http://www.thetotalsoccerplayer.com
where we watch your game footage and together we go over ways to help you become more dangerous on the pitch.
Instagram: @thetotalsoccerplayer