Posted on January 31 2023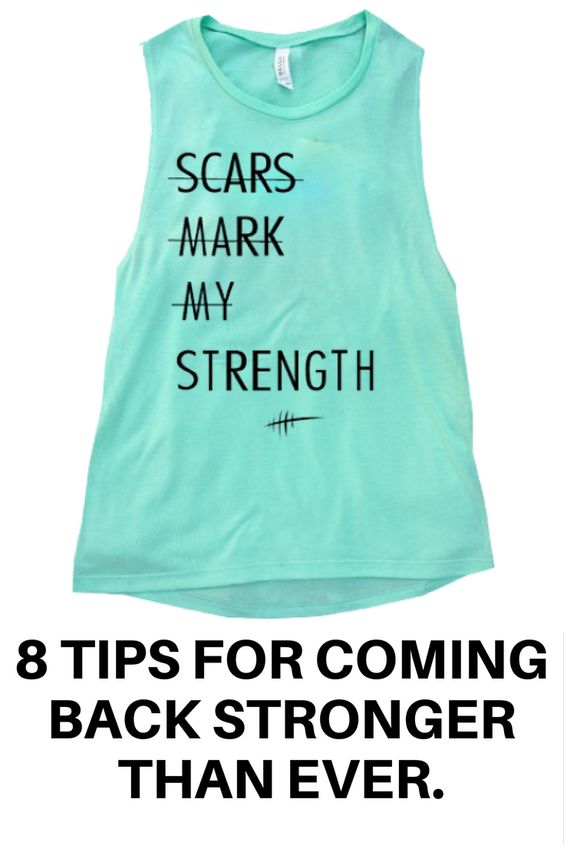 COMING BACK STRONG
Let's be honest; coming back from any injury SUCKS. Especially when it's kept you from being on the field. The first and most important thing to keep in mind when getting back to playing after a long hiatus due to injury: Be grateful for every minute you get back on the field.
InjurIes have a way of giving us a bit of a reality check. The last thing you want during a comeback is to re-injure yourself, or to get a new injury, so keep the following in mind as you return to playing the game you love!


#1: One Day at a Time
They say patience is a virtue-AKA having patience is tough! So to make it a little easier on yourself - take it one day at a time. Rather than focus on how much training/rehab and progress you have AHEAD of you, look at what workouts and goals you can achieve for that day or that week. Set mini goals each week with your doctor, trainer and physical therapists and check them off as you achieve them! 


#2: Core, Strength and Flexibility
Make the most of the time you're not able to play by focusing on other areas of weaknesses. Gain flexibility, improve your core and overall strength. These are things you can work on totally separate of your injury.  Not only will this make you feel like you're being productive (despite not being able to train the way you want), but it will also pay off when you are back!
#3: Baby Steps Back Into It
Make sure you are paying attention to your body - if you start to notice old injury symptoms or new injury symptoms creeping in..be honest with yourself AND your physical therapist! It may mean slowing down your progress. Fast progress is not worth it if it's going to result in a big step back! My preschool teacher used to say "Smarter, not harder" (You're so wise Miss. McAllaster).
#4: Positivity & Perspective 
The biggest deciding factor in how well you come back from an injury is perspective.  Keeping your mental game strong will overflow into all other aspects of your game.  Be grateful for the fact that are you able to play the sport you love again and remind yourself not to take that for granted. This will help you remain patient and keep your eyes focused on the long term.
#5: The Slow Build-Up
The second you get the green light to begin playing again does NOT mean you hop right into a full field scrimmage and slide tackle your opponent.  It is important NOT to rush things. Gradually increase the amount of time you spend getting fit and the drills you are allowed to participate in (start with noncontact - wear a different color pinny so it reminds your teammates not to tackle you during practice just yet) 
#6: Don't Slack on PT
Many soccer girls, upon getting over their injury, start to get relaxed on their physical therapy. If you want to stay on the field and prevent getting injured again, you still need to keep up with it. Even though you may feel like you don't need it anymore, chances are you do.
#7: Post-Injury Comparisons
Do not make comparisons to yourself pre-injury. You're setting yourself up to be frustrated and it's only making your comeback harder. Track the progress you make post-injury and take every victory (those extra drills, faster workouts, etc.) as it comes. Eventually, you'll return to "old you" workouts and times, but you aren't the "old you", you are EVEN BETTER!
#8: Miracle of Muscle Memory
Yes, it's hard in the beginning, even those simple warm up laps and drills. Remember, thanks to muscle memory, you'll snap back into fitness and soccer quickly. The first couple of weeks will be rough, but stick it out. You'll be motivated by the progress that follows!
In reality, coming back from an injury doesn't suck. While those first few times playing again at practice hurt like nothing else and may leave you sore for days, the act of "feeling" like you're a soccer player again is one incredible feeling. So get after it. Celebrate the little improvements and victories. BE PROUD that you're stronger than before! Scars mark your strength.