FOX SPORTS 'SHE'S NEXT'
KICKS TO THE PITCH
read more here...
FOX AND FRIENDS

SHEBOOK
REDBULL
CATCHING UP WITH SOCCERGRLPROBS
Three Long Island soccer players start SoccerGrlProbs
Fairfield Trio's Twitter Account "SoccerGrlProbs" Takes Off
Fairfield SoccerGrlProbs Wins National Sports and Sustainability Tourney 
---

Connecticut News 12
Fairfield Soccer Players create successful small business
Founders Carly Beyar, Shannon Far and Alanna Locast say their venture "Soccer Grl Probs" was at first a series of funny YouTube videos and Twitter posts by members of the team, but is now a business that pulls in hundreds of thousands of dollars in sales.
read more here...
---

News@Fairfield
FAME Incubator's SoccerGrlProbs Growing Bigger
It started out just for fun. That's how the founders of SoccerGrlProbs LLC described their first venture in the summer of 2011 – a series of playful tweets about being female soccer players. All then Fairfield University undergraduates Carly Beyar '14, Shannon Fay '14, and Alanna Locast '12..."
read more here...
---
Connecticut Post
Soccer tweets lead to booming business
If ever a company was built by social media, it's SoccerGrlProbs, started by three recent Fairfield University graduates and already a burgeoning phenomenon.
read more here...
---
Boston Breakers
Boston Breakers team up with SoccerGrlProbs
The Boston Breakers announced today an exciting new partnership with SoccerGrlProbs. The Breakers and SoccerGrlProbs will be collaborating on several ventures for 2015 season, including joint videos.
read more here...
---
Newsday
LI soccer women who played at Fairfield have big Twitter following
With soccer training, comes complaining.And no gripes can match the sometimes sarcastic, often funny @SoccerGrlProbs Twitter grievances of three college players from Long Island.
read more...
---
SportzEdge News8 WTNH
Three Fairfield women's soccer players turn a hashtag into an internet phenomenon
Three Fairfield women's soccer players have turned what started out as a joke into a national phenomenon and growing business.
watch video here...
---
Soccer America
Girls soccer handle takes on life of its own
Three women's players at Fairfield University, all natives of Long Island, launched a twitter handle SoccerGirlProblems (@SoccerGrlProbs) in 2011 to tweet humorously about their soccer problems and three years later the handle has 184,000 followers.
read more...
---
Top Drawer Soccer
Soccer Girl Problems 'Fo'Breeze Commercial' scores yet again
The highly anticipated new "Soccer Girl Problems" video hits the internet with much welcome from many soccer fans and players across the nation. With over 38,000 views in the first three days, the video promises laughs once again.
read more...
---
Her Campus
#"With Training Comes Complaining," the Creators of SoccerGrlProbs
Joking around in the Walsh Athletic Centre locker room after their third training session of the day for the women's soccer team, Carly Beyar '14, Shannon Fay '14 and Alanna Locast '12 never expected that their Twitter account SoccerGrlProbs would turn out to be a rising company and make them famous among the soccer community. While the company only started with a few tweets followed by the hashtag #SoccerGrlProbs, they now have over 180,000 Twitter followers, three million views for their first YouTube video titled "Sh*t Soccer Girls Say" and an apparel line. Recently, the girls just revealed their identities after keeping them secret for over two years.
read more...
---
News@Fairfield
#SoccerGrlProbs—Fairfield Students Create International Soccer Sensation
The secret is out and the fans are going wild. The soccer players behind the wildly popular #SoccerGrlProbs brand have finally revealed their identities to the world--and they are Fairfield University students!
read more...
---
Take a look at our coverage in the press with media like Copa 90, RedBull, Fox Sports, Just Women's Sports, Kicks To The Pitch & More!
SGP IN THE PRESS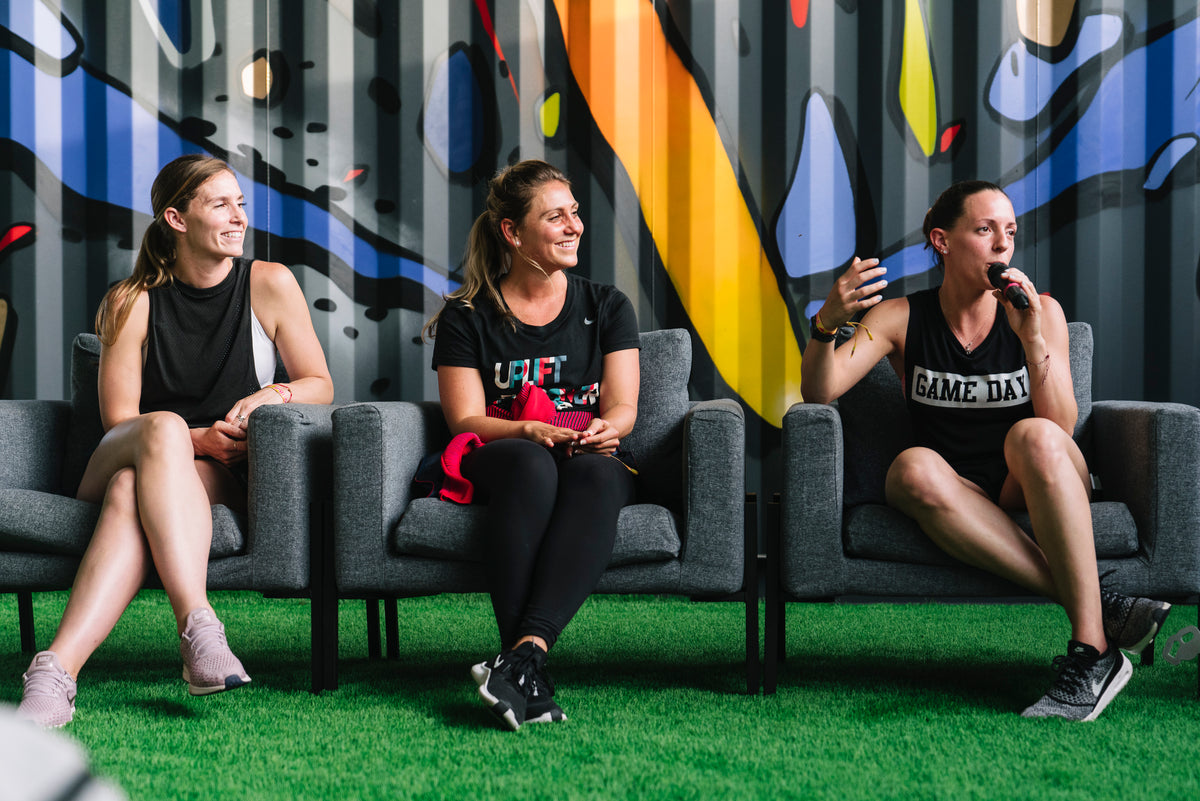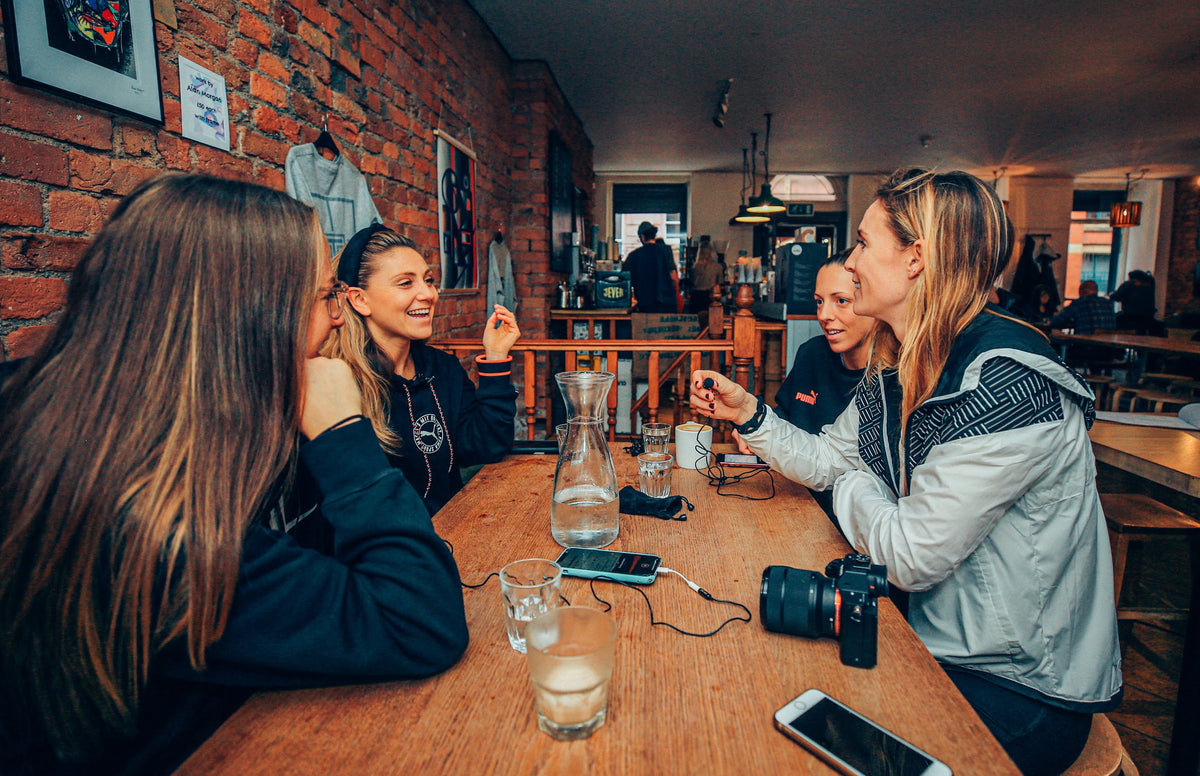 Take a listen to interviews and podcasts we've had the joy of being on with game-changers like Victoria Garrick, Grant Wahl, The Soccer Cooligans & More!
INTERVIEWS WITH SGP