Posted on August 06 2019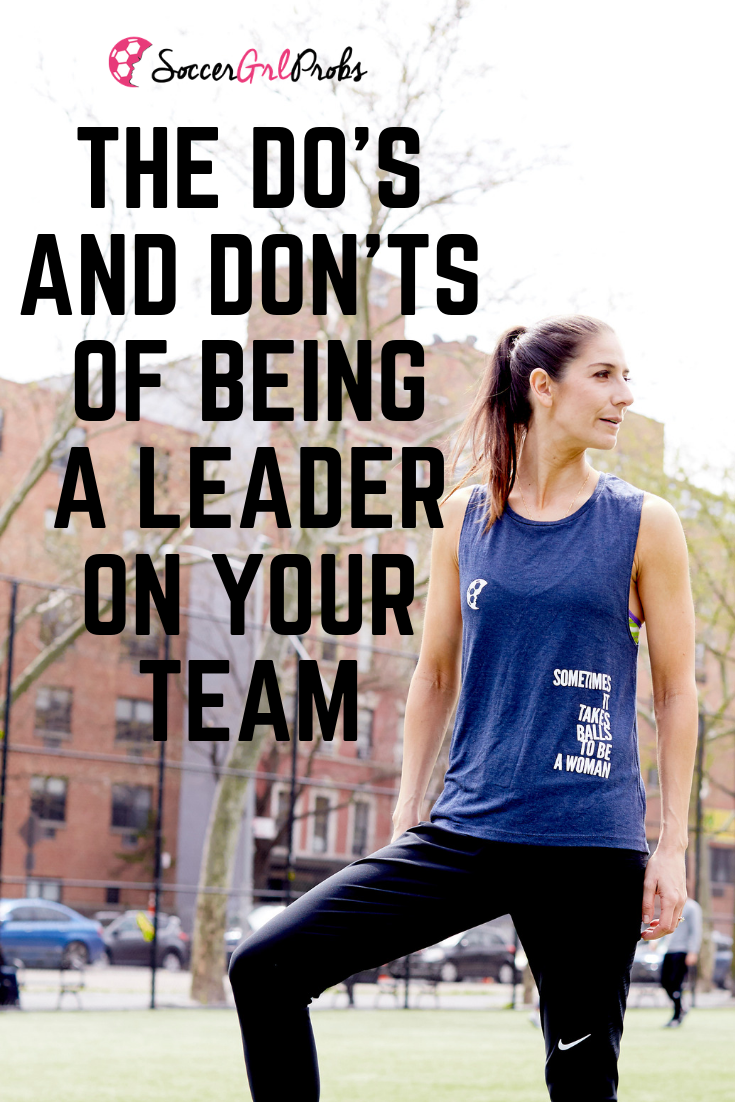 We get it, being a leader on your team isn't easy..but we're here to break it down for you. Firstly, ANYONE on the team can be a leader. Whether you are the appointed captain or you are a bench warmer, you CAN be a source of inspiration for your team. We are here to let you know the do's and don'ts of playing that role..listen up Ladyballer! 
DON'T Say "listen" to me and "do what I do"
DO Lead by example and serve as a role model with your daily actions. Think about the way that you carry yourself. Don't let others catch you "complaining about what the coach said" or "cutting corners" during fitness. You are setting an example to help your teammates be the best that they can be.
DON'T Play favorites [especially with older players]
DO Include all of your teammates in group chats and fun team activities [especially the younger and more quiet teammates]. Also, when giving the coach the low-down, be sure to include the "good stuff" about the players who have been silently putting in the hard work off the field that coach may not be aware of! 
DON'T Assume that you'll play all 90 minutes.
DO Just because you are the leader or appointed captain, does not mean you automatically get playing time. Just like everyone else, you need to continue to work hard and prove your value to the team on and off the field. Don't let the "captain" badge get to your head girlfriend! 
DON'T Scream at others with anger
DO Think about what you're going to say and then respectfully communicate the problem with the player. Remember to hear their side of the story and come to an understanding with one another.
DON'T Boss others around [especially rookies]
DO Firstly, leaders are always helping out no matter what. They are the ones the come to practice early and leave last to make sure everything is all good. Secondly, leaders either lead by example by collecting cones, helping move the nets, and pump up the balls or they politely ask others to assist them. 
DON'T Tattletale to the coach immediately when something goes wrong.
DO Call for a team meeting or ask to speak with your teammate[s] to discuss what's been done and why something needs to be addressed. Give a slight warning that it cannot happen again. If it does, the coach will have to be involved. This will help set boundaries for your team and you are all on the same page. 
DON'T Leave practice if a player is upset/sad/angry
DO Take the time to have a quick chat with your teammate before you both leave.. Console them, let them know you understand how they feel, and help them get through a hard time OR shoot them a text to make sure they are doing okay. It will mean the world to them and help your team moral in the long run. 
We hope that was helpful for you Ladyballer! Now go be the leader that you are!