Posted on July 19 2019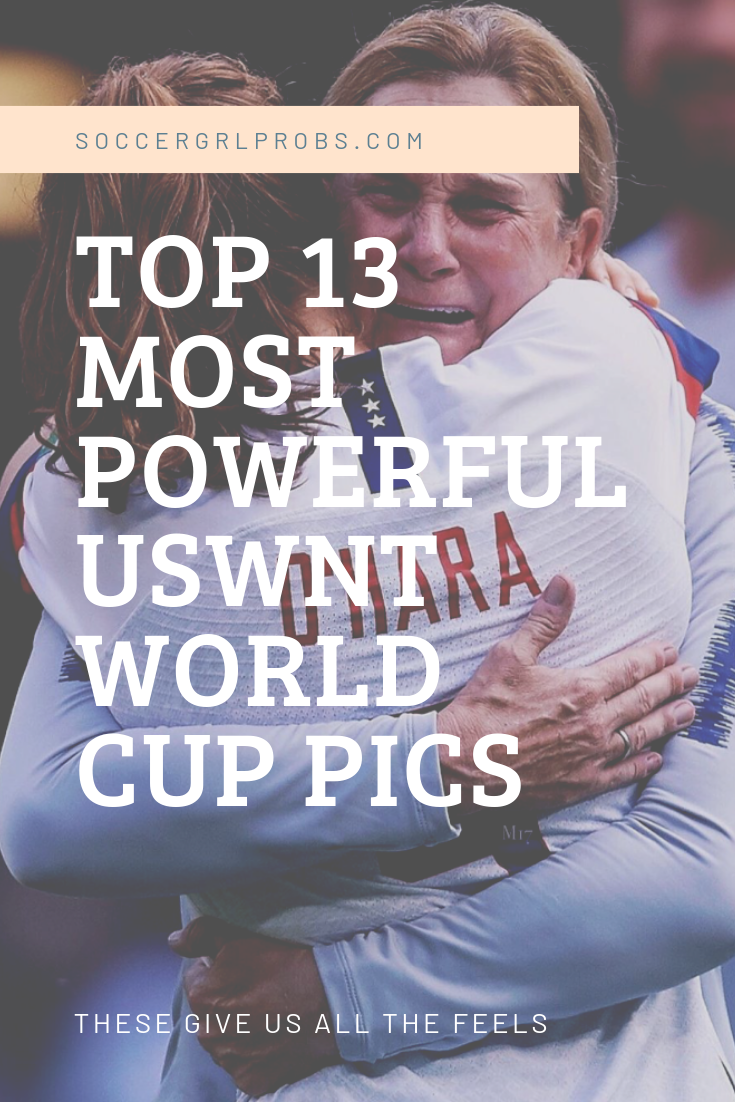 #13 Gotta Start This Countdown
The Right Way
WE LOVE THIS TEAM.


#12 Taking It All In
Kelly O'Hara feeling what must be a surreal moment!
#11 PINOE
Siri, Set this as my desktop background FOREVER.
#10 Sip That Tea
You know this epic celebration will be used over and over again!
#9 CELEBRATE GOOD TIMES COME ON!
Tobin Heath wears those champagne goggles well!
#8 The Save That Literally Saved The Game.
Alyssa Naeher coming in CLUTCH and proving all her doubters wrong.
#7 Rock On, Julie Ertz.
Who wouldn't want to play the trophy like a rock star?
#6 The Bond Between A Coach and Player
I'm not crying, you're crying.
#5 This picture screams PASSION
Rose Lavelle has it coursing through her veins! So much heart in one picture!

#4 The Pose Of The Tournament
#3 WHAT. A. BEAST.
Becky Sauerbrunn is the ultimate tough chick.
#2 Being a Mom AND a World Cup Champ??
If this photo of Jess McDonald and her son doesn't empower the heck out of you,
then I don't know what will.
#1 I mean, come on.
Does it get any sweeter than this moment?